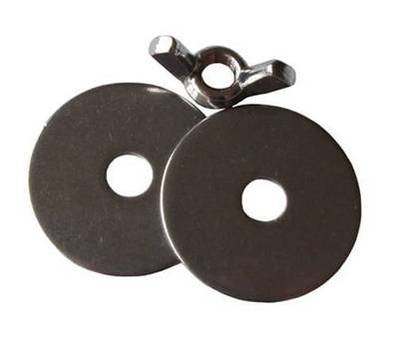 Stainless Steel M6 Fixings 25OD
A safe way for attaching your parrot perches to the cage
If you do have any doubts about your existing fixings, then we can offer a cost effective way to ensure that you have peace of mind.
These Stainless Steel fixings are ideal for adding perches or attaching toys to your cage. Just be sure to check your original fixings for size as there are a lot on the market that are made with the imperial measurements.
Suitable for cages with bar spacing's no larger than 1.2cm, such as budgie or Cockatiel cages.
Each pack contains
2 x M6 Washers with a 25mm Outside Diameter
1 x M6 Wingnut
M6 fits an 6mm thread diameter.
---