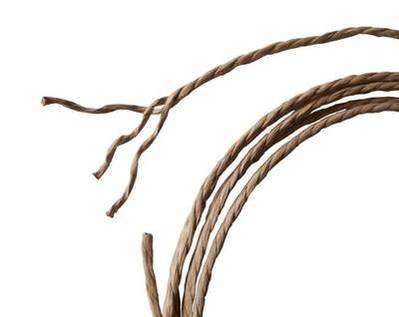 100% Natural Food Grade Paper Rope 3ply, 3 strand 8 Meters
Paper rope is so versatile, a must have for any toy making kit
Whether you are making a new parrot toy or revamping an existing one you will find this paper rope extremely versatile.
This is woven with 3 thinner strands than the original 3ply and is excellent for wrapping foraging bags or just tieing something to the cage bars as you can unravel the individual strands.
Suitable for all parrots, from the smallest to the largest of your Feathered Friends.
With no loose strings to worry about this makes an excellent and safe parrot toy making part for inside the cage.
Fantastic for shredding toys, foot toys or hanging toys, the list is endless so let your imagination run away with you.
Available in 4 sizes and also as a mixed pack.
Quantity - This pack contains 8 Meters
Dimensions - 3 ply, 3 strand
Materials - 100% Natural Food Grade Paper
Suitable for - All Parrots
Try fanning out the ends for even more shreddable fun
---